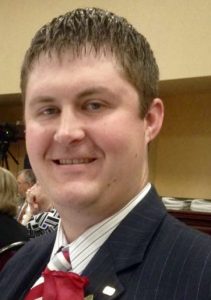 Business Name: Tri-County Insurance Services LLC
Business Address: 272 West Main Street, Saint Paris, OH 43072
Website: http://www.tricountyins.com
Business Phone: 937-663-5891
Business Description:
As a local, family-owned business, we live & work in the same area that you do. We are conveniently located on US Highway 36 in St. Paris, but don't feel like you MUST come to us – we enjoy meeting with you at your home/office/shop. We are eager to help, and our goal is to provide you with great service. Get to know our team a little better & you'll see why we are the best choice for insurance in West Central, Ohio.
We're an independent agency so we can quote your insurance options with more than one company. We have been working with clients all over Ohio since 1981, & we are ready to provide you with friendly, helpful service. We'll take the time to do our very best job for you & to answer all your questions.
We are a local business that has been family-owned for 2 generations. To continue serving our clients with the best service, we stay focused on professional development. Our agents are community-centered & give back through a variety of volunteer and non-profit organizations.
What first inspired you to get into your line of work? And what motivates you to do the work you do still today?
Even though my father started our agency, I never intended to work in the insurance industry, but that all changed after a great experience with the Professional Insurance Agents Association internship program. The internship program was divided into 2 basic parts where each participant spent 5 weeks with an insurance company and 5 weeks with an insurance agency. During my time at the insurance company, I spent time in each department – from sales and marketing to underwriting to claims and even time with the executive leadership. To finish out the summer, I spent time with a large commercial insurance agency and I worked with an agent who really opened my eyes to the potential of a career in insurance. That it was more than just sales and paperwork… I actually saw through the sales process and that the industry at its core is about 1 thing – helping people. Helping others is a principle my parents engrained in me at a young age and that was further developed during my time at Mount Vernon Nazarene University where the motto is "To Seek to Learn is to Seek to Serve." After the internship ended, I finished my last year of college and joined the agency, working side-by-side with my parents slowing transitioning the business over to me.
How did you come to faith in Christ?
Faith has been an integral part of my life as I was blessed to grow up in a Christian household where faith was discussed at the supper table and we diligently attended and participated in church services and outreach functions. As a young person, I spent parts of my summers at church camp, local mission projects as well as One Heart Many Hands Projects in Indianapolis. Both sets of grandparents further cultivated my relationship with Jesus with their involvement in Gideons International and events at their churches.
How does your faith impact the way you do business?
The way our agency operates is based on 3 core values – Serving (helping those around us), education (earnest improvement of self and others) and transparency (open, honest, caring communication & action).
What ministry/cause do you champion and why?
The Gathering of the Miami Valley is an organization focused on connecting men to men and men to God. They do this through one-on-one, small groups, and large events – helping them to develop a deeper relationship with Christ as well as cultivating better community leaders, brothers, friends, husbands, and fathers. To borrow a question from Stephen Mansfield's "Building Your Band of Brothers", do you have a friend whom you could call at 2AM if you needed him? Unfortunately, few men do…Today 27% of children grow up in fatherless homes, while 18-to-34-year-old men spend more time playing video games a day than 12-to-17-year-old boys. 1 in 10 men have a friend they could call if they needed help. The Gathering of the Miami Valley exists to change all of this by connecting men to men and men to God – because they believe that transformed men lead a transformed community.  To find out more, visit their website: https://gatheringmiamivalley.org/.