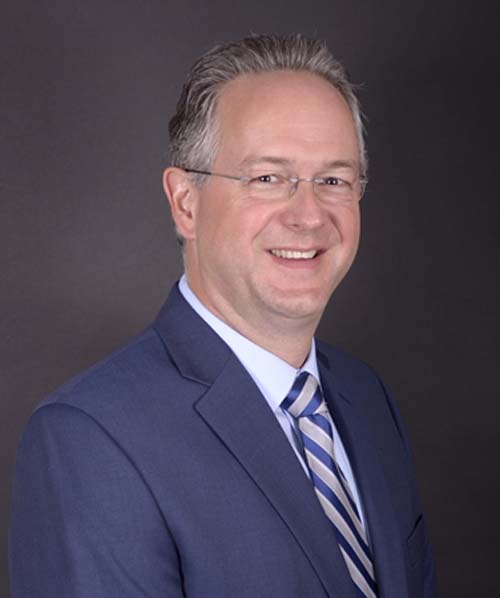 Darrel Geis, President & CEO
Darrel Geis, an alumnus of THE Ohio State University, joined the Christian Blue Pages sales staff in May 1991, while also serving as a campus minister at the University of Cincinnati. Since 1997, he has served as President of the Christian Blue, a Christian Business Directory network serving the print, web, mobile app, social media, and eMarketing needs of Christian-owned and operated businesses.
Darrel lives in Cincinnati with his wife, Karen, and two sons, Joshua and Jordan, who enjoy all sports, including basketball, football, and snow skiing. The Geis family attends Calvary Chapel Cincinnati, where Darrel serves as an usher.
One thing that you may not know about Darrel is that he has a unique talent for which he is quite proud – he can recite the 50 states in alphabetical order, in under a minute, while juggling tennis balls.
Darrel's commitment to rallying the Body of Christ in support of one another in business and ministry fuels the vision for the Christian Blue Pages and ChristianBlue.com.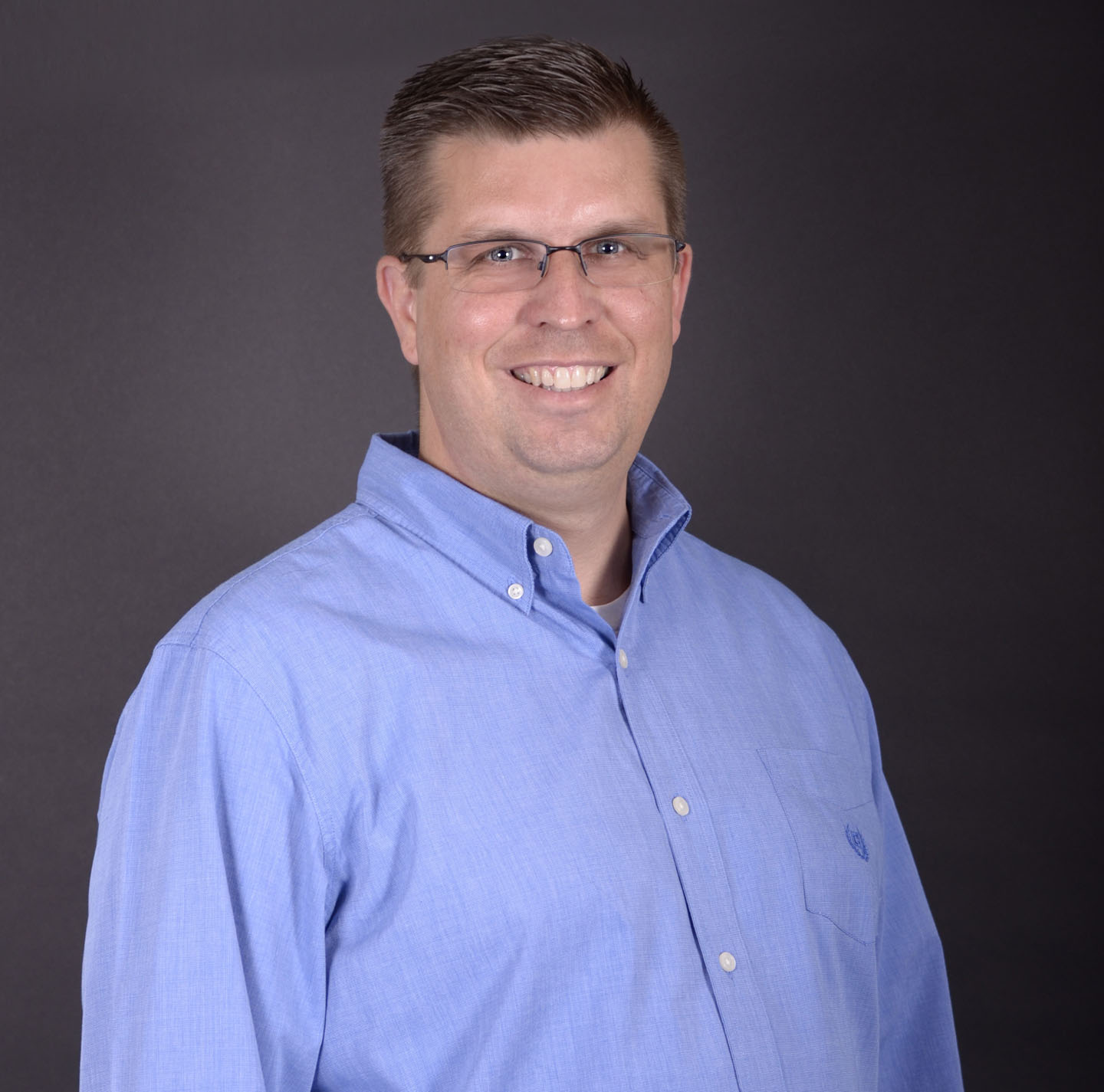 Brian Hegyi, V.P. Operations
Brian Hegyi joined the Christian Blue Network in December 2006 as an Account Representative and in 2014, was promoted to the Director of Sales, the VP Operations in 2020. He is passionate about serving his clients and walking with them through various phases of life. He also enjoys being part of an organization that actively seeks to be a light in the marketplace. Brian grew up in Huber Heights, OH and currently lives there with his wife, Jennifer, and three children, Ashlee, Joshua, and Alexis. Brian is a graduate of Cedarville University and is an ordained minister. He and his family attend First Light Church in Vandalia, OH. In his spare time Brian enjoys coaching youth soccer, camping, and bike riding.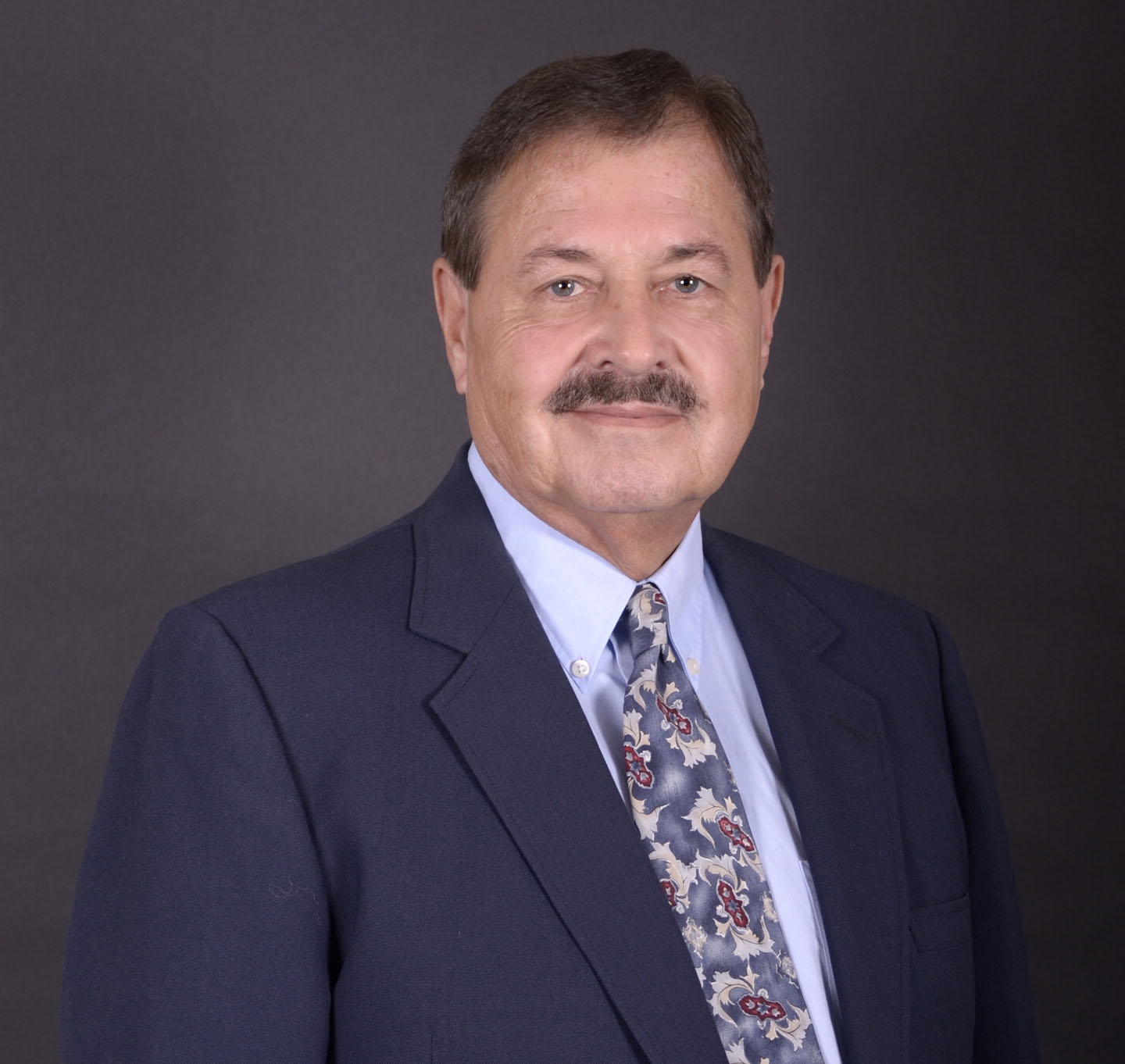 Ron Auble, Columbus Account Representative
Ron Auble joined the staff of the Christian Blue Network in February 2014. A highly motivated and dedicated executive with over 30 + years of accomplishments in a wide array of sales, marketing, and operations management Ron is excited to combine his business knowledge and his love for Christ to serve the Christian Blue Network in the Columbus Ohio area. "The lord has surely led me to this position as it is the perfect fit for my abilities and His needs"
Ron has an entrepreneurial heart and has owned or operated numerous businesses both large and small, giving him a unique background which adds to his ability to partner up with all types of businesses helping them with their advertising needs.
Ron is a long time active member of the Worthington Christian Church in Worthington, Ohio where he serves as a Deacon of Fellowship as well as Director of Kindergarten for their VBS program. He resides in Worthington with his wife Gale and their daughter.