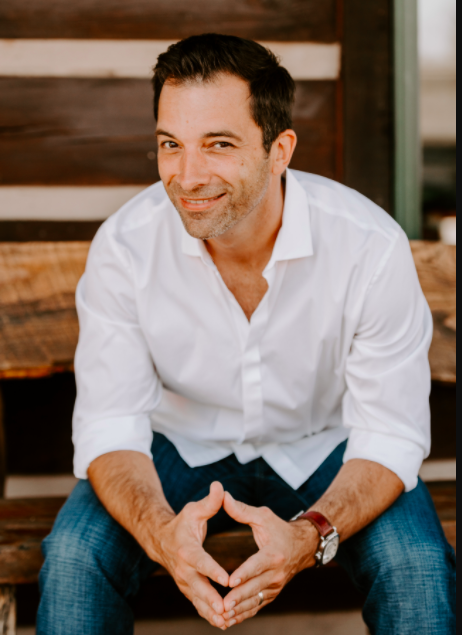 Contact Name: Derek Tye
Business Name: The Tye Group – eXp Realty
Business Address:
11180 Reed Hartman Highway, Suite 110 Cincinnati, OH 45242
Website: http://www.TheTyeGroup.com
Business Phone: 513-549-7469
The Tye Group is a full-service Real Estate company based in Cincinnati Ohio serving residential and commercial clients.  We have sold over 1,500 properties and have 7 team members.  We are happy to help you buy, sell or invest in real estate!
What first inspired you to get into your line of work? And what motivates you to do the work you do still today?
My wife Jessica and I are really interested in real estate and have been since we bought our first home when I was 20 and she was 18.  Since then we have been buying, selling rehabbing, and renting homes to get to our current personal portfolio.  We used that same passion to help in over 1,500 sales.  Our team motto is "More Joy, Less Drama!"
How did you come to faith in Christ?
I was born at church!  I love God and spent 25 years in children's ministry at 3 different churches.  But did not make it my own personal mission at work until I was in my late 20s.  I am now passionate about spreading the Gospel at home and at work.
How does your faith impact the way you do business?
After earning many prestigious awards, designations, and titles I learned that true contentment only comes when you are living your true purpose with God. I started studying Kingdom Entrepreneurs like Shae Bynes, Pedro Adeo, Myles Munroe, Jim Baker from Columbus, Amos Johnson Jr, Creflo Dollar, and many others.  I decided to write my first book in 2019 and it was published through Amazon.  As our team grew and continued to succeed I was able to delegate more and more of the everyday tasks of running the real estate team to qualified partners and was able to write a second book and start a Kingdom Entrepreneurs Podcast, YouTube Channel, Facebook Group and Coaching Program called Kingdom Real Estate Agents, helping other Realtors succeed in life and in business.  The Kingdom first message is really important to me in my life and business as well.
What ministry/cause do you champion and why?
We are all called to disciple the nations.  Do you know what your nation is? It is a people group you are passionate to serve.  I have many! My family, my real estate team, my real estate clients, our short-term vacation rental property guests, and Christian Real Estate Agents that are trying to live Kingdom first businesses.