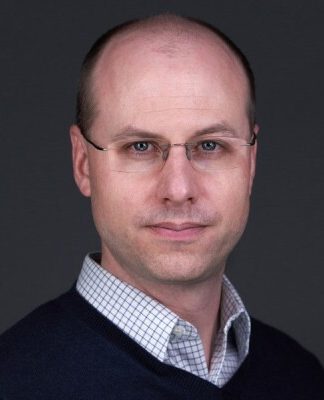 Business Name: stewardship digital
Contact Name: Jason Weed
Business Address:
Serving Greater Dayton, Greater Cincinnati, and more
Website: https://www.stewardshipdigital.com
We help you showcase your professionalism by creating useful and delightful websites to help your business grow.
We offer website services for every budget size. Choose from 1,750+ professionally designed layouts. When complete, we monitor your website for security, speed & reliability so you don't have to worry.
Pricing starts at $149/year for basic services and up to $1,599/year for high availability and reliability.
Our values are:
Integrity
If we say we're going to do something, we do it. We stick by our word.
Stability
You can rely on us, year after year, for projects big or small.
Stewardship
Because we are good stewards we can help in meaningful ways.
Quality
We love helping you communicate clearly to your customers on the web.
What first inspired you to get into your line of work? And what motivates you to do the work you do still today?
I enjoy solving problems. I also enjoy expanding God's kingdom. I had an aptitude for web services in my late teens and that has grown into what stewardship digital is today.
We love helping nonprofits, ministries, and small businesses showcase their professionalism for a very reasonable price.
How did you come to faith in Christ?
I became a Christian around 7 years old. When my parents divorced when I was 10, that event became a core building block in my Christian life. When I was 17 I attended a Youth for Christ rally and from then on I knew God had a purpose and plan for my life, I just didn't know what it was yet.
At 18, I took an internship at Youth for Christ which set me up to learn about web services. From there I attended a Discipleship Training School with Youth With a Mission. After that training I took a full-time position at Youth for Christ.
How does your faith impact the way you do business?
It may seem a bit awkward to mention verses about vengeance from Scripture, but that's kind of where our journey started.
Hebrews 10:30, Romans 12:19, and Deuteronomy 32:35 all speak about not worrying about the person who has caused you harm or gone against their word. God will take care of them and you. It may not be right away, but we can be assured that God is just and He will protect his children.
It was from those principles that we chose our core values: integrity, stability, stewardship, and quality. If we say we're going to do something, we do it and we stick by our word.
What ministry/cause do you champion and why?
I've been part of a number of Kingdom-building institutions over the years.
* Youth for Christ
* Youth With a Mission
* God's Bible School & College
I've also attended many different denominational churches:
* Baptist
* Calvary Chapel
* Evangelical Free
* Presbyterian
* Non-denominational
* Bible Methodist
I've worshiped with fellow believers in:
* the USA
* Mexico
* Singapore
* Malaysia
* Philippines
* Bangladesh
* Australia
* India
Because of my unique background I enjoy working with many cultures, denominations, nonprofits, and locations.
My calling is to help build God's Kingdom, wherever that is, with whoever that is and for as long as God will allow.