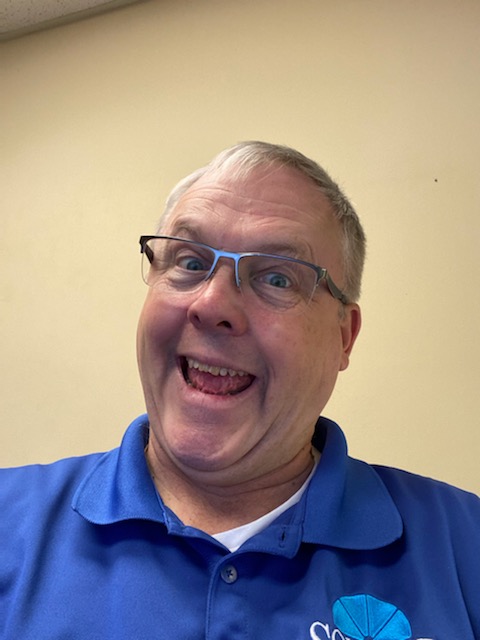 Business Name: Sonrise Services & Sonrise Carpet Care
Contact Name: Jerry Robbins
Business Address:
219 S. Pioneer Blvd Ste B
Springboro, OH 45066
Website: https://www.soncleaned.com/
Sonrise Services cleans windows, gutters, chandeliers, and ceiling fans. We also do power washing and sealing of concrete, and soft wash siding and roofs.
Sonrise Carpet Care cleans all floors and upholstery, including carpet, tile & grout, luxury vinyl plank, wood floors, vinyl floors, rugs, oriental rugs, Persian rugs, etc.
What first inspired you to get into your line of work? And what motivates you to do the work you do still today?
I have a BA in Accounting from Cedarville College (now Cedarville University) and bounced around in the job market in accounting, credit management, and purchasing & inventory control. I decided to get back into farming and moved to Ohio to farm, and that didn't work out for me either. I then worked for a large janitorial contractor and ran their commercial window cleaning division, only to have it sold out from under me. I'd had enough working for someone else.
I started Sonrise Window Cleaning in May 1992 and focused on cleaning residential windows. Through the years, I learned that my customers needed additional services, so we added carpet cleaning ( and related services) in 2008, then added pressure washing in 2018.
How did you come to faith in Christ?
I was raised in a Christian home and went to church every Sunday morning and evening, attended VBS every summer, and as I grew older, went to church camp. However, it was not until I was at church camp as a teenager that I realized that I knew about God, but had never realized I believed it myself. That is when I made the decision to become a believer, to confess my sins, to believe in Jesus as my Savior, and to ask Him into my heart.
How does your faith impact the way you do business?
Too often as followers of Jesus, we tend to compartmentalize our faith and work, viewing full-time Christian ministry as nobler than "secular" work. However, our "secular" work is just as sacred as full-time Christian ministry, and frankly, that is where we can reach more people with the gospel of Jesus than any ministry can on Sundays.
That is where I come in: I seek to serve my community by providing services that are wanted and/or needed, in return for payment that I share with my crew members here at work. I believe, and my experience as a business owner for 30 years shows that if you take care of your customer, they will take care of you. I am the visionary and the go-between for my customers and my crew members who have skills that my customers want/need. We are not always perfect, and not all of my crew are believers, but if you have any issues with our work or practices, you can count on the fact that I will take care of you.
What ministry/cause do you champion and why?
TIFWE.org. They are a great organization that helps all of us understand how we are all in the ministry of impacting our world for Christ through our work.