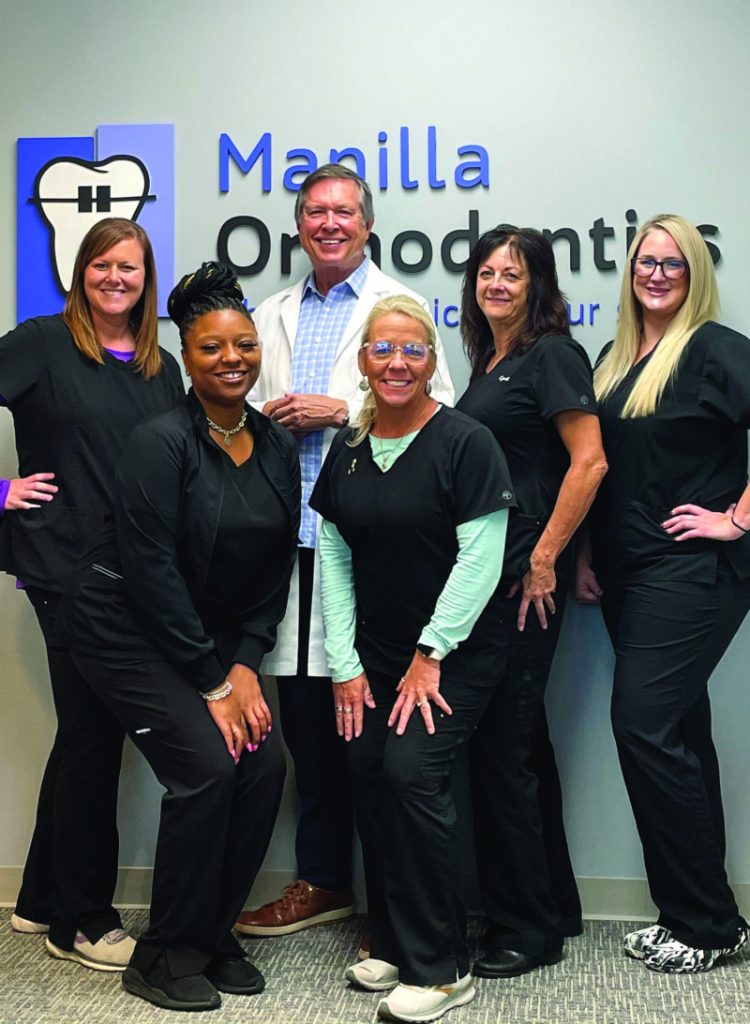 Business Name: Manilla Orthodontics
Contact Name: Dr. Charles Manilla
Business Address:
6752 Cincinnati-Dayton Road
Suite 102A
Liberty Twp, Ohio 45044
347 Park Ave.
Hamilton, Ohio 45013
Website: http://Manillaorthodontics.com
Business Phone: 513-737-6442
Manilla Orthodontics is a dual Trained Specialist in Orthodontics and Pediatric Dentistry. We primarily offer orthodontic diagnosis and treatment for a wide age range treating many aspects of growth and development, as well as orthognathic surgery for adult patients. We offer regular braces, clear braces and Invisalign, and other clear aligners as well. Early interceptive evaluation is highly recommended for our young patients as young as age 7. Treatment is customized for each patient to meet their needs and expectations. We work with your family dentist, other dental specialists, as well as your primary health doctor to insure we can best treat you and address your concerns.
What first inspired you to get into your line of work? And what motivates you to do the work you do still today?
Dr. Manilla: I am the oldest child of five and have always been in and around very large families. I enjoyed growing up in my family and as my education increased, my interests were primarily toward sciences, specifically pre-professional sciences. My initial thought was to become a pediatrician. I always liked my family doctor as well as my dentist. So, I eventually elected to pursue dentistry, and eventually specialized in Pediatric Dentistry first, before specializing in Orthodontics as a second specialty.  My family dentist gave me the best picture and expectations of the home-work-life balance as compared to a career in medicine. The rest speaks for itself.
How did you come to faith in Christ?
I was raised in a family with Christian values. I remember walking down to breakfast in the morning to find my mother sitting at the kitchen table with her Bible. My mom was probably the first major influence in my life. As I grew up, faith was always a part of my life, but I would say it wasn't until later that I developed a more personal relationship with Christ.
My wife Holly was very involved in our church doing bible studies and running vacation bible school. As she did these various things, I saw her faith grow. I realized that I wanted that same kind of relationship with God. I can't say that there was one defining moment. My faith was something that grew over time.  And then my wife had a challenging health medical issue. I found myself leaning more and more into Christ and through that challenge deepened my relationship with Him.   And, as the years have gone on, my faith continues to grow as well.
How does your faith impact the way you do business?
My wife and I have been Christian believers for many years. We start each workday with a Morning Huddle. We review the patients coming in to see us that day and highlight any potential concerns.  This is a brief, but very important meeting and all staff are present and are encouraged to participate.
At the end of this meeting, my wife or office manager, or I will say a prayer, asking for God's protection for our patients and their families, our practice, and our staff. We want to treat our patients the same way we wish to be treated. We will pray for those in need.
What ministry/cause do you champion and why?
Matthew 25: Ministries: My wife and I have been long-term supporters of this organization for many years. They have boots-on-the-ground support for so many people in need from all over the world.  They impact the lives of many, many people.

Companions on a Journey: This organization helps those people who have suffered a loss of a loved one.

Northstar Church in Loveland: our home church and a place filled with many great and caring people;

Reach Out Lakota: Can't say enough kind words for this group. They help in so many ways.

City Gospel Mission: Feeding the hungry is a main tenet of Christ's teaching. This group does it so well and brings many people to Christ as well. Thank you to all the above organizations for all that you do on your own time to help those in need when they need it the most.