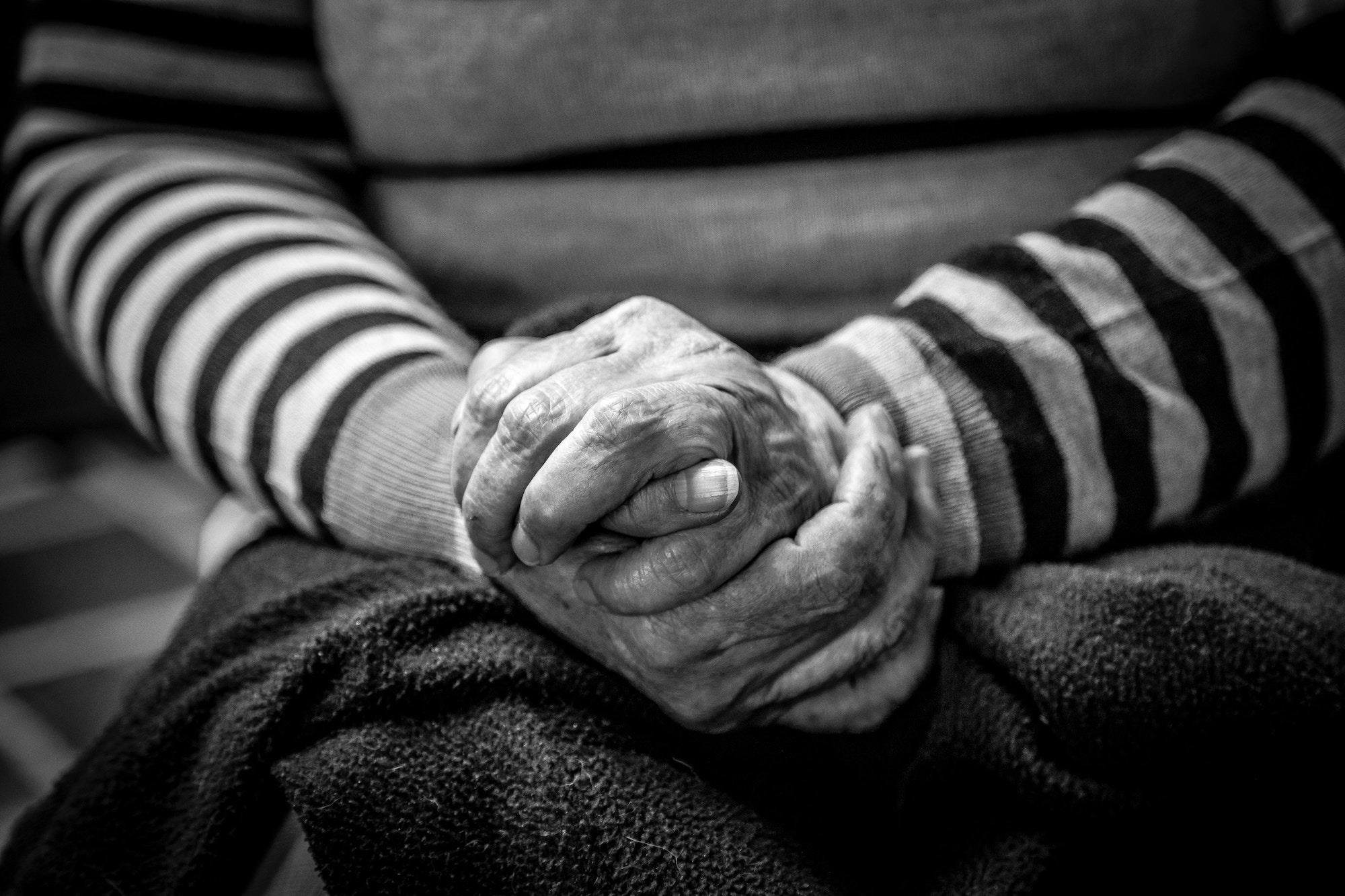 By Darrel Geis, Have Compassion
It was 1996, and a few Christian Blue Pages staff members and I attended the Promise Keepers men's conference in Indianapolis, which was held in the Hoosier Dome, which was, at the time, the 60,000 seat home of the Indianapolis Colts.  The Blue Pages had secured exhibit space for the event as well in the Indianapolis Convention Center, located adjacent to the dome
The theme of the PK conference that year was "Breaking Down the Walls", focusing men's attention on racial reconciliation within the body of Christ.  One of the keynote speakers was Wellington Boone, an African-American evangelical Christian leader and author.  As Mr. Boone addressed the packed crowd in the dome, I was manning the booth in the convention hall.  Fortunately, Promise Keepers had set up for exhibitors a close-circuit TV broadcast of the event, complete with a seating area in the center of the exhibit hall.
Hoping to catch some of Mr. Boone's message, I wandered over the seating area and sat down.  The message was powerful, imploring the body of Christ to be reconciled to God and each other.  As I listened, I became increasing convicted about the state of my own heart.  Glancing to my left, I saw a couple of young black men standing at the edge of the viewing area.  I sensed the Holy Spirit prompting me to go over and speak with them, but from my vantage point, the older of the two, whose head was bowed but eyes focused on the TV screen, didn't appear real friendly.
I turned back to the screen, and Wellington Boone's words kept speaking to my soul.  "But Lord", I said, "I didn't grow up in a family prejudiced towards people of color, and I'm not now".  Again, I heard God say to go talk to this young man, so I arose from my seat, resigned to follow the Lord's lead to break free of my comfort zone, and act in love.  As I reached him, I placed my hand on his shoulder and said "I've been sitting over there listening to Wellington Boone, and feeling convicted.  What can I do to help bridge the gap between me and my African-American brothers in Christ?"
Then, the most surprising thing happened.  This young man, of whom my eyes had judged to be unfriendly, turned and looked at me.  As he did, it was as if, for the very first time, I was staring straight into the gentle, caring eyes of Jesus himself.  He said to me these simple words… "Have compassion — just have compassion."  Not only had I totally pre-judged this young man (and inaccurately), but God used him (Chris was his name), and Wellington Boone  to deliver a message that I needed to hear — have compassion for people, and do not judge on outward appearance.
This was the way that Jesus lived his whole life – to have compassion for people, regardless their situation .  I count at least 21 verses in the Bible where Jesus showed compassion in the moment (see Matt 11:28, Luke 7:13, Matt. 15:42, Matt. 9:36, Matt. 14:14, Matt. 20:34, et al).   Before we judge someone (or a group of people) for any reason, we need to remember this – there's always one more thing we don't know about that person (or their situation).  God reminds me often of Chris's words, to  simply "have compassion".
Then, with arms on each other's shoulders, Chris and I prayed for peace between people black and white, then hugged each other. Pointing to his friend, Chris said "I want to introduce you to my friend, Jason – Jason Boone." God had moved my heart to action through the words of Wellington Boone, which then led me, in the building next door, to approach his own son Jason for the purpose of racial reconciliation.  This amazing God-incidence is a continual reminder to me that we as believers are to judge not, but instead follow the example of Jesus – to approach each other in love.
"We hold these truths to be self-evident, that all men are created equal…."  text taken from the Declaration of Independence
 "I have a dream that my four little children will one day live in a nation where they will not be judged by the color of their skin but by the content of their character."  Martin Luther King, Jr., text from his "I Have a Dream" speech
"By this all men will know that you are my disciples, if you have love for one another." John 13:35