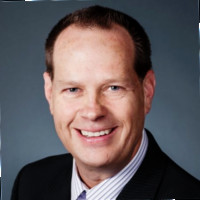 Contact Name: David Campbell, Owner
Business Name: Fastest Labs South Dayton
Business Address: 2078 S. Alex Road West Carrollton, OH 45449
Website: https://www.fastestlabs.com/south-dayton/
Business Phone: 937-909-9002
Business Description:
At Fastest Labs of South Dayton, we make it our mission to provide top-rate services and outstanding customer service. We understand that the results of your test are important—that's why we are committed to providing you with the fastest, most accurate results possible. Our wide-ranging services cover pre-employment testing, random drug testing, employer on-site testing, post-accident, breathalyzer tests, employer services, complete DNA testing services, and much more. Fastest Labs is your one-stop shop for drug, alcohol, and DNA testing in the Dayton, South Dayton and West Carrollton areas.
Offering the fastest, friendliest & cleanest labs at Fastest Labs of South Dayton, we strive to stand apart from the competition by offering the best testing lab in the Dayton and West Carrollton areas. We work hard to ensure that, no matter what service you need, your experience with us is a pleasant one.
What first inspired you to get into your line of work? And what motivates you to do the work you do still today?
Prior to Starting Fastest Labs of South Dayton, I had worked in the healthcare field for over 20 years and really enjoyed helping people. Through a lot of prayer and asking GOD to lead me to a customer focused healthcare business I could own is what I prayed for and was lead to the drug testing business. I wanted a business in the healthcare arena where I could help employers maintain a drug-free work environment and at the same time control how the customer is treated. Proving each and every customer with the best customer service is my mission. It makes no difference if we are serving an employer or an individual we always provide fast friendly service.
How did you come to faith in Christ?
I came to Christ as an adult because I knew I was a sinner and always wanted to control things but no matter how hard I tried, I could not control so much of my life. So after a lot of frustration over many years, I asked GOD into my life. Growing in relationship with Christ and trusting in GOD and handing over control is something I still struggle with at times but I now have faith that GOD is always working in my best interest and loves me. I lay my control of things over to him.
How does your faith impact the way you do business?
In my business, I try to show Christ's love in everything I do by providing a safe, friendly, and spotless facility. Playing Christian music in my office, I feel provides a calm relaxed atmosphere and hopefully will have a positive effect on customers. We never judge any customers. A lot of people come in with sad situations and we provide them with kindness, love, and never judge.
What ministry/cause do you champion and why?
I believe in helping people better their lives. I plant seeds of Christ by serving others. I feel God has put me in this business to serve others.