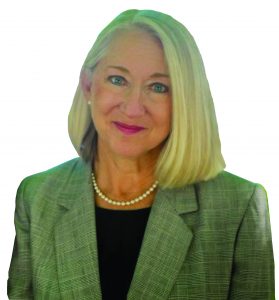 Contact Name: Sandra Faith Hall
Title: President/Founder
Company Name: Faith Financial Advisors, Inc.
Phone Number: (513) 644-3238
Web Address: www.faithfinancialadvisorsinc.com
Address: 6281 Tri-Ridge Blvd., Suite 130 Loveland, OH 45140
Business Description:
Faith Financial Advisors is a Registered Investment Advisory firm focused on developing customized strategies designed to fit the needs of our individual, corporate, and non-profit clients. Life is full of turns and detours, stops and starts. Our mission is to act as your Financial GPS, helping you plan and navigate regardless of where you start or where you want to finish. Founded in 1994, we know there isn't such a thing as a one-size-fits-all approach to your finances. The team at Faith Financial takes the time to listen and understand not just your finances, but your complete circumstances.
How is your business different from others in the same line of work? How does that difference benefit your customers?
The trend in investment management is to automate many of the processes and client touchpoints. You might get an 800 number or an app to track your money. While that cuts costs to the advisory firm, we feel it shortchanges the client and the whole reason they hire an Advisor. Clients want one-on-one conversations with people they personally know, and in turn, those personal interactions allow each member of our team to have a deeper understanding of who our clients are, not just what they have. We walk alongside them through life's ups and downs. And for our clients, it provides a level of trust and satisfaction that everything we do is to help them have the best life possible.
How did you come to faith in Christ?
It was a process – not an event that took place in my 30's. My mother took me to church as a child, later I went with friends from my neighborhood and eventually my mom just sent me. I say this to let you know that there were seeds planted along the way.
Through a series of circumstances that only God can weave – I sent my son to a Baptist pre-school and kindergarten. He would sing Christian songs and knew many Bible verses. He would come home with "Jesus is the Way" stickers. At the time I was not a believer – I believed there was a God but not the whole Jesus "thing". But God kept tugging at my heart. Several years later I began to believe that there was more but I didn't know what that more was so I began to read books on religion and Christianity. Amazingly (again) I mentioned this to a friend who encouraged me to read some books by Frank Peretti. For the first time I could visualize good and evil. I began reading the Bible – not sure what I would find in it but thinking there was something. Fast forward another year or so and I kept driving by a small church and every time I drove by I thought I should stop there – and one day I did. I knocked at the door – no one answered – as I started to leave the Pastor called to me. He and I talked for quite awhile and I shared with him all my misgivings about this Jesus. He invited me to attend the church service the following Sunday. I did but what I still remember most vividly was beginning to cry about a ½ mile from the church and I cried through that entire service. It was still several months before I hit my knees and asked Jesus into my life. I have never looked back and my life is more amazing then I could have ever imagined. Today I cannot imagine walking into any day without seeking God's guidance first – asking for the right thoughts, words and actions as I go through the day.
How does being a Christian affect how you conduct your business?
The two greatest commands Jesus left us is Love the Lord your God with all your heart and all your soul and all your mind. And love your neighbor as yourself. We put God first in everything we do. Through that prism, our staff comes together to honor God for how He's blessed each of us. We're a family and we routinely pray for each other and lift each other up. We also honor God by loving and caring for His people, our clients. We pray for them and their circumstances, good and bad, and take seriously the role we play as stewards with what God has blessed them.
What ministry/cause is near and dear to your heart, and why?
There are many ministries that we support – I think it is important to support both Christian and secular organizations. I believe we need to be an example in the community and we cannot always do that if we only give to Christian ministries. The ones that are probably most dear are ones that focus on children. There is so much need – not just for money but for our time and prayer.
What is one interesting thing about you or your business that most people would not know?
While progress has been made in our field, women still only make up a small percentage of advisors (17%) and even fewer own investment firms. Yet financial analysts have found women-owned firms are more profitable, and female advisors connect better with clients because women tend to be good communicators and are adept at understanding wealth through the lens of family values and goals.
Why do you advertise in the Christian Blue Network?
To not only have a presence in the Christian community but to support it. I believe that we have goods and services that are often unique.