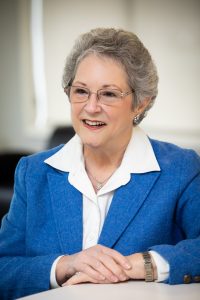 Contact name: Kathie Currier
Business Name: Coldwell Banker Realty
Business Address: 9321 Montgomery Rd. Cincinnati, OH 45242
Website: http://kathiecurrier.cbintouch.com
Business Phone: 513-687-3161
Business Description:
I am a Realtor with a business focus on assistance to older adults and caregivers who need to sell a home to facilitate a Lifestyle Transition into retirement or a care community as well as to those needing to sell a home to settle an estate. My goal is to make what may be a traumatic process much Less Stressful and More Successful so that instead of feeling Overwhelmed my clients can fee Overjoyed with the decisions they are making and the life that is ahead for them. As a Seniors Real Estate Specialist and a Certified Senior Housing Specialist I am confident in my ability to provide professional, compassionate, and ethical service to my clients.
What first inspired you to get into your line of work? And what motivates you to do the work you do still today?
My sister and I assisted our parents with all the challenges they faced prior to their deaths. We dealt with their physical challenges, doctor appointments, Meals On Wheels, home healthcare, rehab times, as well as the decluttering and ultimate sale of their home and a condo for relocation to an assisted/skilled living community. With the aging population in the USA growing by the day I realized there are many others who could use my help during what is typically a very overwhelming and traumatic time and that very few Realtors were prepared to handle older adult challenges. For this reason I took the training from the National Association of Realtors as well as from the Seniors Real Estate Institute and became a Seniors Real Estate Specialist as well as a Certified Senior Housing Specialist. I am also a member of the National Association of Senior Advocates.
How did you come to faith in Christ?
I grew up with 6 siblings in a faith-based home and have always actively practiced my faith. I truly feel that I need to live with the belief that God will guide me according to His Divine Plan to live according to His Will for me. I believe that things happen for a reason…God's reason. My mom said, "God writes straight but He sometimes uses crooked lines." Therefore, we may not understand His reasons but must believe in and listen to the promptings of His Holy Spirit. We need to believe in Him and keep alive our hope that all will turn out for the best if we continue to do our part. I try to place my life completely and unreservedly in His hands and trust that He will not let anything happen to me outside of His will for me.
How does your faith impact the way you do business?
I view each client as a child of God who needs help. I know God gave me specific skills and abilities to educate others and to provide them with the caring assistance they need in order to get through some tough and bittersweet times. I want to treat others the way I wanted my own parents treated, giving them kindness, consideration, and validity as I professionally and ethically guide them through the process of selling a home in any type market. I want my clients to view me as a Trusted Advisor.
What ministry/cause do you champion and why?
My passion is working with older adults and their families, assisting them in any way I am able. I want to honor God and the memory of my parents by doing so. I have a cadre of trusted referral partners who work with me to provide various types of services to make the home-selling process as smooth and successful as possible. My goal is to sell a home in the quickest amount of time for the best price the home can get in the market. As a Realtor and a member of the National Association of Senior Advocates I am held to very high ethics standards in my work and dealings with others.