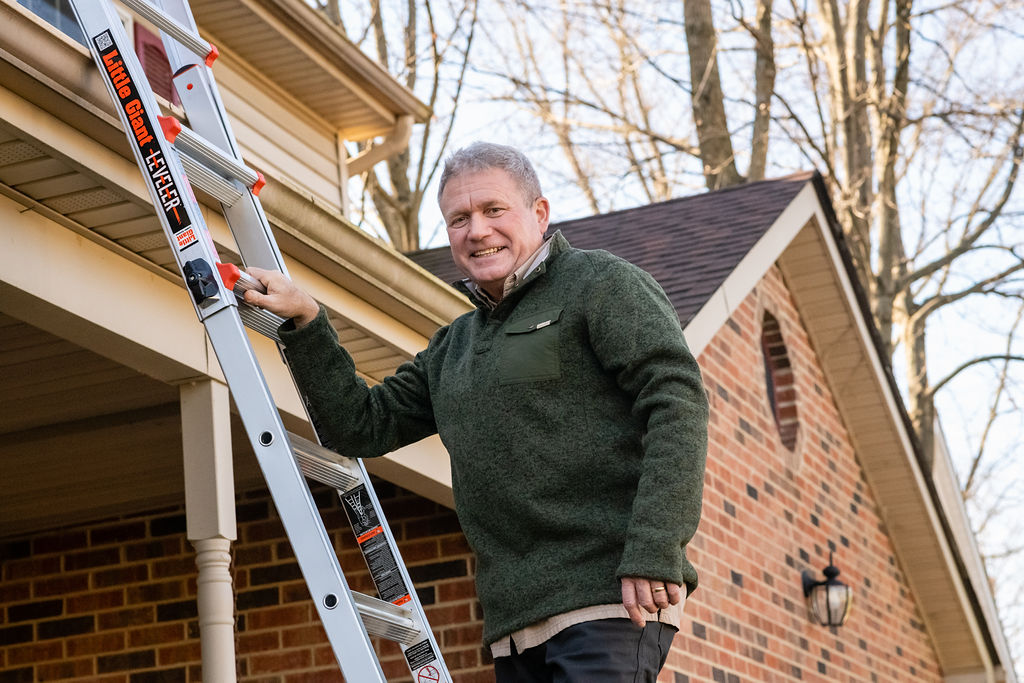 Contact Name: Grover Brown, Owner
Business Name: AB Intro-Spect Residential Home Inspections

Business Address: 2853 Bentbrook Dr, Cincinnati, Ohio 45251
Website: http://www.TalktoGrover.com
Business Phone: 513-939-7530
Business Description:
Since, 1978, Grover Brown of AB Intro-Spect has been proudly helping homeowners protect their investment by educating them not only on the condition of their house at the time of purchase, but also how to maintain its value in the long run. He tailors each inspection to the individual needs of his clients, going far beyond a simple list of defects. Grover comes from a family of builders and contractors…this business is in his blood. His approach is simple: It's not an inspection. It's an education. Grover walks you through every step of the process for lasting peace of mind.
What first inspired you to get into your line of work? And what motivates you to do the work you do still today?
Education! I love educating people on how to take care of their home. For most people their home is the most expensive investment they will ever make and they have no clue on how to maintain it. In fact most people do not even know what needs to be maintained and when they find out they become overwhelmed. However, once they are educated and know how to maintain it, they are usually much more comfortable and more likely to actually do it. It's sort of like that with our walk with Christ. Most of us are completely oblivious to the effect of sin in our lives. Once we become aware of what sin has done we become overwhelm with our need for a Savior but we are confused and/or disoriented of how to actually walk that out. I love helping people see how Our Father longs to personally come along side of and even send HIS Spirit to help us.
How did you come to faith in Christ?
I have always been a believer but not always a disciple of Christ. With that said, I have not shared the full details of my coming to faith in Christ with many people because of the graphic content. The depravity of the human soul is gut-wrenching. But the message of the Cross and the Love of Christ Jesus has brought redemption in ways I never dreamed of. How did I come to faith in Christ? I didn't. He came to me. Man cannot come to Christ until Christ has come to them. No one can come to Christ except the Father draw them. Ephesians 2:8-9 makes it very clear. For it is by grace you have been saved, through faith—and this is not from yourselves, it is the gift of God— not by works, so that no one can boast. Most people understand God's grace as a gift but they miss the truth that the real gift from God is the very faith we need to receive the grace of HIS salvation. So how did I come to faith in Christ? By, through and in HIS gift of faith. And without faith it is impossible to please God, because anyone who comes to him must believe that He exists and that He rewards those who earnestly seek HIM.
How does your faith impact the way you do business?
It is humbling, especially when I stop to think that I am representing the King of Kings and everything they see in me they imagine this is how Christ is. I take very seriously the scripture "Whatever you do, work at it with all your heart, as working for the Lord, rather than for people." I pray over every house and for all those involved knowing God loves each and every one of them not wishing that any should perish, but that all should come to repentance.
What ministry/cause do you champion and why?
If I had to pick just one cause it would be the Pro Life cause. All humanity is at the center of why Our Father created this world and to show any disregard for human life is to show disregard and even contempt for God Himself. With this in mind, if I had to choose just one ministry it would be Answers in Genesis. It is foundational to everything the Bible declares starting with Creation itself, Genesis 1:1 "In the beginning God" created through Revelation 22:21 "The grace of Our LORD Jesus be with all the saints. Amen." Answers in Genesis has two outstanding attractions including Noah's Ark built to scale and the Creation Museum which houses one of the most cutting edge Pro-Life display "Fearfully and Wonderfully Made" exhibit.