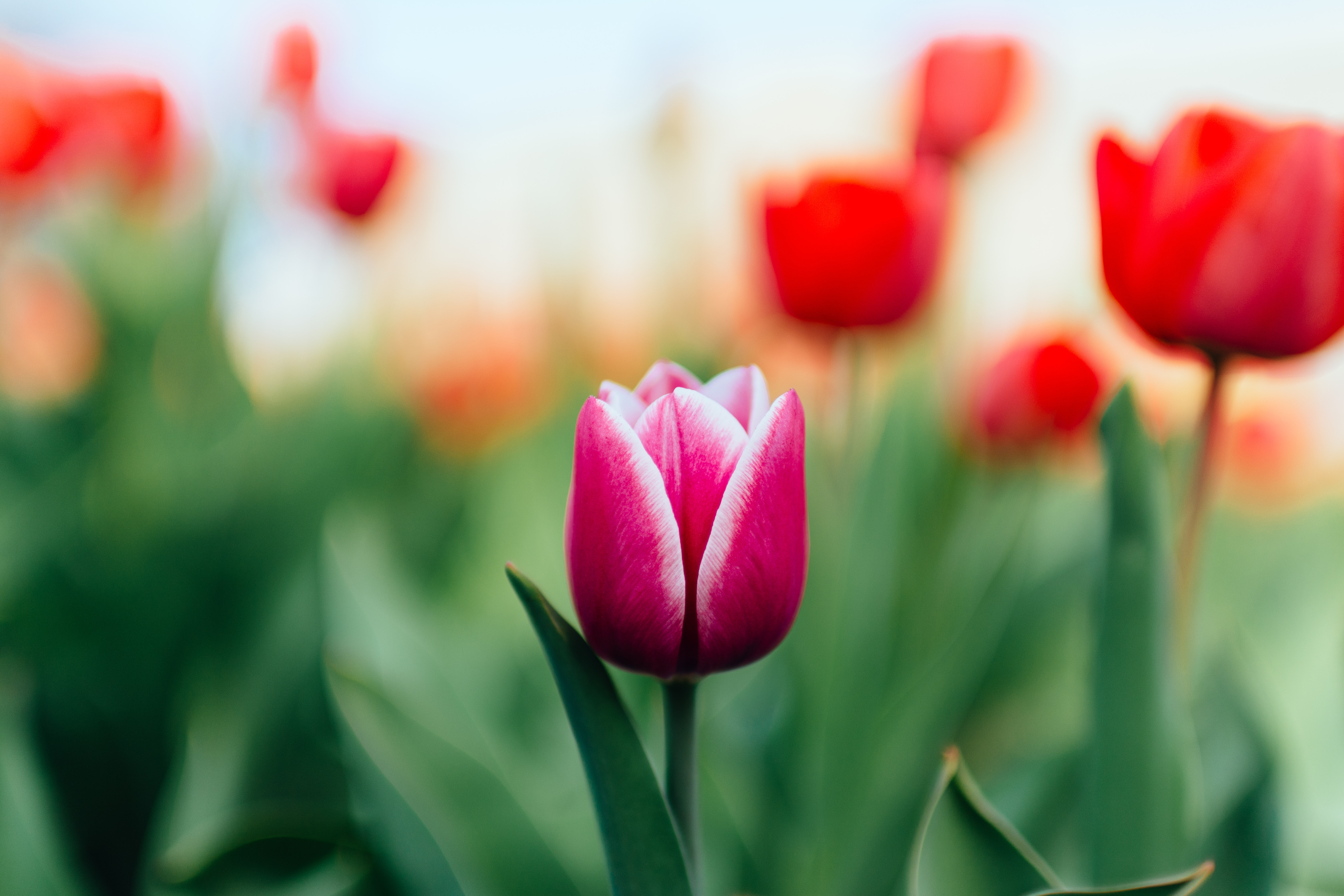 By Darrel Geis, Bloom Where You are Planted
I love sports, and earned a degree in Broadcast Journalism from Ohio State in order to direct that passion towards my ultimate goal — to be a sports anchor for a major network by 1999. But after two years working at a TV station at night and selling advertising for the Christian Blue Pages during the day, I was offered the position as Blue Pages sales manager. After much prayer, I sensed I was being "called" by God into leadership in this organization, and that gave me great peace.
Whether or not you can pinpoint a moment when God made it clear what path you should take for your work, I want to encourage you — He has planted you where you are for a reason. All of us second guess ourselves at times, or ask God "Am I supposed to be doing this? Do you have something else for me?", especially when times are tough at work or home.
In the movie "Facing the Giants", Christian high school football coach Grant Taylor is going through many such trials — his team is struggling, his job is at risk, his car is broken down, and he and his wife are faced with fertility issues. There is an unforgettable scene partway through the film, in which Coach Taylor is suddenly approached by Mr. Bridges, a man who has for years been praying for each student as he passes by their locker. As Mr. Bridges enters Coach Taylor's office, he says:
"Revelation Chapter 3 says: We serve a God that opens the doors that no one can shut, and he shuts doors that no one can open. He says: Behold I have placed you before an open door that no one can shut. I know you have little strength, yet you have kept my word and not denied my name.

Coach Taylor, the Lord is not through with you yet. You still have an open door here, and until the Lord moves you, you're to bloom where you are planted…"
Coach Taylor followed that advice, adopting the motto "if we win, we praise Him, and if we lose, we praise Him". From that moment on, he found true purpose in doing everything for God's glory, not his own. By making that commitment, it transformed his life and his team. Although "bloom where you are planted" does not guarantee us a "championship" like Coach Taylor's team achieved, I believed that simple encouragement is a key to following God's "call" to live purposefully at work and home.
Will we follow God's call to extend the kingdom through our work lives, or settle instead for a career that simply builds our personal "empire"? Three simple steps to get started are:
ASK for God's guidance

DISCERN God's will for our work

SUBMIT to God's direction
Because God judges the heart, it's not what we accomplish in life that's nearly as important to Him as who we become in the process. We are to become like Jesus, who "did not come to be served but to serve…" (Matthew 20:28).
Let's respond to God's call, and bloom where we are planted.
If you have any personal thoughts on the topic, please leave a comment below.