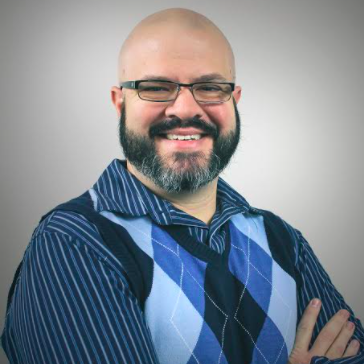 Contact Name: Jeff Evans, Director of Programming 
Business Name: STAR 93.3
Business Address: 6275 Collegevue PL. Cincinnati, OH. 45224
Website: https://star933.com/
Business Phone: 513-542-9259
Business Description:
STAR 93.3 plays Contemporary Christian music for the Tri-State. Our mission is to "encourage listeners into a growing relationship with Jesus Christ."
What first inspired you to get into your line of work? And what motivates you to do the work you do still today?
I've been in radio since I was 15. I was in mainstream radio in my home state of Texas for 25 years before moving into Christian radio. Originally I got into radio to be a "radio star!" However, I soon realized the power of radio and it's ability to move people. I saw the power of a community coming together to help organizations like Children's Miracle Network and St. Jude Children's Research Hospital. I found that the days I was helping raise funds for those amazing organizations were the most rewarding days I had in radio.
I felt God calling me to use my love for radio and the skills He has given me to serve Him. I began looking for jobs in Christian radio and somehow, through a crazy chain of events, ended up at STAR 93.3 in Cincinnati. There is no doubt that God orchestrated our move to the Tri-State. I love being able to encourage people every day though the programming on STAR 93.3!
How did you come to faith in Christ?
I always believed in God, but I didn't realize I could have a personal relationship with Him until my early 20's. My wife helped lead me to Christ.
How does your faith impact the way you do business?
Each person who works at STAR 93.3 has a strong faith. You have to have that in order to help point people to Christ. We are far from perfect, but are passionate about being here to encourage people 24/7. We look to God to lead us in everything we do as a ministry. We've been on the air in Cincinnati since 1961. We couldn't have survived without letting God direct us.
What ministry/cause do you champion and why?
We work closely with City Gospel Mission in Cincinnati. Each year, the Thursday before Thanksgiving, we have a one-day fundraiser for them on STAR 93.3. They do amazing work in providing food, clothing, and shelter to the homeless while pointing people to Christ. The fundraiser is one of my favorite days of the year. I love seeing the community come together to support this ministry…especially at a time of the year that we are focused on giving thanks for our blessings.