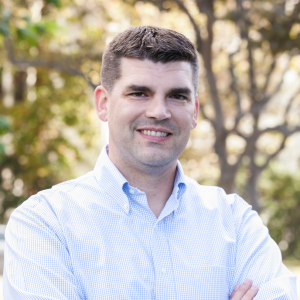 Business Address: 9145 Governors Way, Suite B Cincinnati, Ohio 45249
Contact Name: Josh Styrcula
Website: https://www.adviceperiod.com/client/
Business Phone: 513-504-1803
Business Description:
Think of us as advisors with a loftier goal.
Our thinking is unique — put clients first and deliver institutional-quality advice to high net worth families. Every banker, broker and advisor claims to offer the same level of service, leaving clients wondering where to turn. In all this sameness, Assurgent Wealth Management offers a new direction. Our thinking has led us to start-up a wealth management practice that focuses on providing clients actionable advice with tangible impact.
Our efforts as complex planners and qualified fiduciaries deliver a better view of the big picture, and enable you to keep more of your wealth to provide for future generations. Working with top industry professionals, including your existing trusted advisors, we ensure follow-through on decisions that impact your wealth.
What first inspired you to get into your line of work? And what motivates you to do the work you do still today?
Growing up I always had a passion for business and finance. My faith instilled in me a desire to help others. So when I entered college I realized we, as a society, have a huge lack of financial literacy. My passion for finances and the desire to help families led me down the path to personal financial planning. I saw a way I could combine education with financial services to really help families navigate some of the most difficult decisions in their lives.
I have now been in the industry for almost 15 years and I have seen a lot of different ways to provide financial services. I think the industry as a whole drastically needs to change. Most people don't know or understand what fees they are being charged and what services are actually being provided for those fees. The industry is riddled with commission salespeople just selling their broker's newest hot product and not providing unbiased financial advice. It's unfortunate that we do not have better differentiators between investment salespeople and advice providing financial planners. That is why I am a fee-only planner. We need to do a better job looking out for clients and educating the public to make informed decisions on who they will entrust with their money and financial future.
How did you come to faith in Christ?
I was blessed to grow up in a home where my parents took me to church every Sunday morning, Sunday night and Wednesdays. But just as important as that, they lived out the bible every day. I learned just as much from Sunday morning class as I did from watching my parents growing up. It was through that upbringing and my own individual study that brought me to know Christ and his message of saving grace.
How does your faith impact the way you do business?
My faith greatly impacts my business in almost everything I do. It starts with having a strong faith and understanding that God will provide and take care of my family. That takes so much pressure off of me as a business owner. Then it extends to every interaction I have with my clients. I want them to see God's light and his amazing message through me with my actions and words. It helps me look at Financial Planning a little differently, too. It isn't simply about money and rates of return. While those things are obviously important to meeting your goals I try to get my clients to look past that and go deeper into their purpose. Once we can identify the true purpose and connect that emotionally to their goals the chances of success increase dramatically. It is my faith that first pushed me to look beyond the superficial and dive deeper with my clients.