Your business is your platform for ministry.
Get Connected. Grow your business. Extend the Kingdom of God.
There are 3 different ways to engage with Christian Blue.
Christian Blue

Community

Get connected to the community of Christian business owners/operators. Keep informed with the latest news, resources,and events.

FREE

Christian Blue

Certified

Get certified as a Christian owned/operated business or organization and start promoting your business to loyal consumers.

$299/year

Christian Blue

Advertising

Once certified, Connect at a deeper level with other Christian businesses and our loyal consumer base.

Starting at $598/year

Includes the following:
Includes everything from the

Christian Blue Community,

plus the following:
Includes everything from the

Christian Blue Certified,

plus the following:
Christian Blue Newsletter
Christian Blue Certification
Full Access to Advertising Opportunities
Christian Blue Business Newsletter
Business Profile Listing
Listing in Print Directory
Weekly Prayer Ministry Covering
Christian Business Spotlight
Enchanced Business Profile
Exclusive Event Invitations
Network with Christian Business Owners
Promotion on Social Media
Free Profile for your Church
Free Print Profile for your Church
We offer several different avenues to get your name in front of consumers.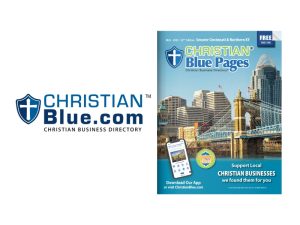 Print Directory:
The Christian Blue Pages remains our premier form of advertising for our clients. We distribute over 30,000 directories to hundreds of locations in each of our area markets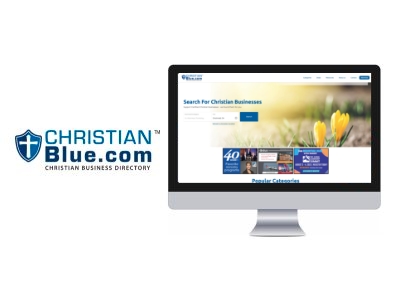 Website:
ChristianBlue.com allows consumers to search by category or business name, and access digital coupons, social media links and video. Share your story of faith at work through our Christian Business Spotlight.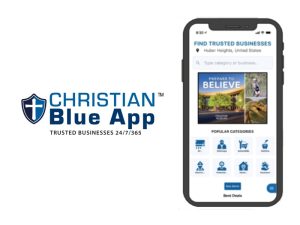 Mobile App:
The Christian Blue app is available for download in both the App Store and Google Play Store, and includes all the same features of the website in an easy-to-access format.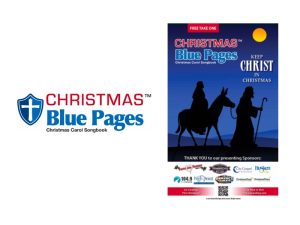 Christmas Songbook: Want to keep Christ in Christmas? Join us in doing something about it by featuring your business in our annual Christmas publication.

Christian Blue Communications: We share your story on our Social Media - Facebook, Twitter, LinkedIn, Instagram. We feature new clients in our monthly newsletter that reaches over 7300 consumers. Our Christian Blue deals are featured regularly in our newsletters and social media.
What our clients are saying about Christian Blue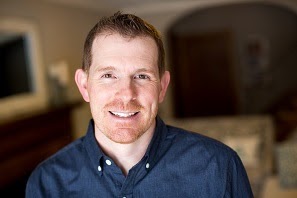 Christian Blue Pages advertising is an opportunity for us to share the talents and passions that God has given us with other believers. Our goals are the same.
Stratton Alt
Weichart Realtors - The Alt Co.
10 Year Advertiser

We love the Christian Blue Pages. They have high standards for who they will allow into their publication and a willingness to stand for Christ even if it hurts their bottom line, and that builds deep trust in the community.
Peter Starkey, Attorney
Starkey & Waid LLC
23 Year Advertiser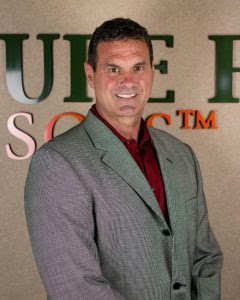 I advertise because I want to support the mission of the Christian Blue Pages, and it is an honor to be included with other companies. I'm alongside them that have excellent guiding principles, and I also advertise because I think it's a great value and helps get me exposure to help build my business.
Jeff Garnica
Secure Future Advisors
4 Year Advertiser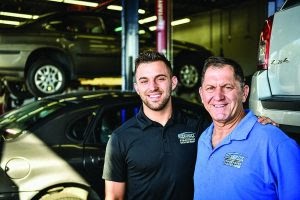 I believe the Christian Blue Pages is a great form of advertising for any business, but I also believe that Christian-owned and operated businesses should take full advantage of the fact that there is a Christian organization that will advertise for us.
Pete Esposito
Integrity Automotive Service
14 Year Advertiser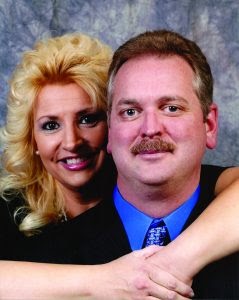 As a family owned business for over 50 years, advertising in the Christian Blue Pages has been a life long commitment to partner with like-minded businesses, and to better our community through biblical business practices and ethics. We also use the Christian Blue Pages to look to do business with others that have those same ethics.
Scott & Cindy Davidson
Davidson Garage
32 Year Advertiser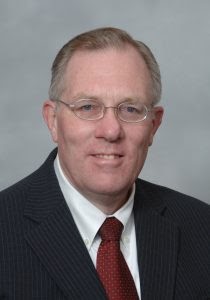 My interest is in the client. I give superior service while obtaining excellent results. My best customers are my past customers. I am an advertiser and I am also a customer. Christian Blue Pages reaches the people I most enjoy working with.
Jack Schrand
Coldwell Banker
5 Year Advertiser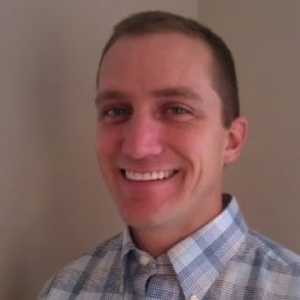 We advertise because we want to be known as a Christian business. We want people to know that we do things the way God intends, that they will get more than a fair shake with us—that we will be both honest and caring. We want to be known as a Christian-owned business because as God blesses us with success, we want him to get the glory!
John Hartz
Hartz Sealcoating
11 Year Advertiser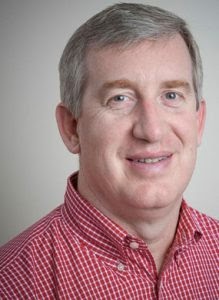 The Christian Blue Pages allows us to attract like-minded individuals and businesses who share the same values as us. It is important to work within a community of believers and support those who share your faith.
Greg Orcutt
Orcutt & Company CPAs
30 Year Advertiser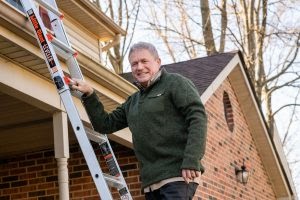 When I first started advertising in the Christian Blue Pages I did so to support what I believed to be a powerful ministry. Through the years I have taken that to build stronger relationships with other members of the Family of Christ to establish His Kingdom here on earth, and to fulfill the LORD's prayer found in John17:21 My prayer for all of them is that they will be of one heart and mind, just as you and I are, Father—that just as you are in me and I am in you, so they will be in us, and the world will believe you sent me.
Grover Brown
AB Intro-Spect Residential Home Inspections
15 Year Advertiser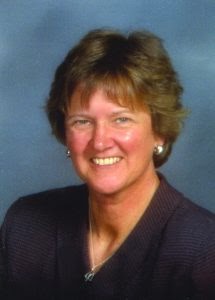 One of the main things I enjoy is just the comradery and the different people I've met through being involved with the Christian Blue Pages. Not only is it the clients, but also other advertisers whether it's another lawyer or a vendor that I do business with.
Rebecca J. Allf
Attorney at Law
22 Year Advertiser