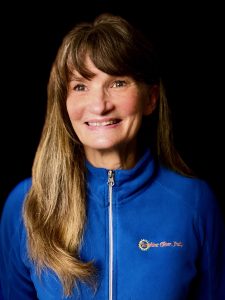 Contact Name: Cindy Nicks
Business Name: Sunshine Clean Indy
Business Address: 5411 N Kenmore Rd. Indianapolis IN 46226
Website: http://sunshinecleanindy.com
Business Phone: 317-771-7874
Business Description:
We are a cleaning and organizing company that encourages you by making your home or office a cleaner and more organized place. We have developed the best system with the best products to give you the best cleaning possible. Our cleaning techs are well vetted , insured and trained to serve our clients well.
We treat others the way we want to be treated.
What first inspired you to get into your line of work? And what motivates you to do the work you do still today?
I was a stay at home mother of six children and I know the value of a clean and organized home. When your home is clean and organized you have more time to spend with family and friends.
I was raised on a blueberry farm where I developed a strong work ethic that I now apply to my business. I was inspired to start a cleaning business because of my passion to help people.
How did you come to faith in Christ?
My parents taught me by example and from the Word of God. We attended and were part of the ministry in our local church. I was four years old when I realized I needed Jesus. My Dad prayed with me to ask Jesus to come into my heart. My Mom sacrificed to send me to a Christian school, after high school I attended Grand Rapids School of the Bible . I learned many truths from God's Word that have been my guide over the years. The fact that God is sovereign has sustained me over the years and especially during the COVID-19 pandemic.
How does your faith impact the way you do business?
I apply the Christian principles of honesty and hard work to show my clients that I care about them.
I strive to always treat others the way I want to be treated. The employees that I hire must have the same value system.
What ministry/cause do you champion and why?
I support several ministries with prayer and money.
Heart for Lebanon: A ministry that helps refugees.
KIDS International: A ministry that rescues Phillipino orphans from the streets.
Moody Radio: Bringing the gospel to people.
Cleaning for a Reason: Providing free cleaning to famlies suffering from cancer.
My prayer is that everyone I meet through my business will see the love of Jesus in all that I do.