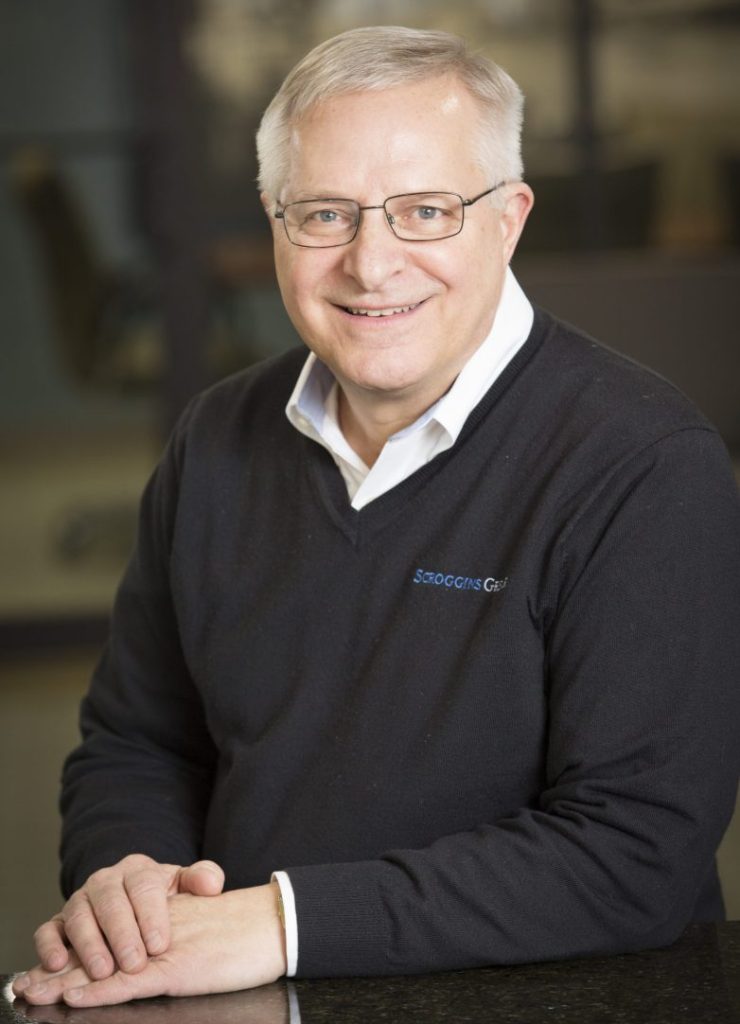 Business Name: ScrogginsGrear, Inc
Contact Name: Gilbert Linz
Business Address:
200 Northland Blvd
Cincinnati, OH 45246
Website: http://www.scrogginsgrear.com
ScrogginsGrear is a CPA and Consulting firm. It is a solutions company supporting individuals, businesses, medical and dental practices, and nonprofit organizations.
We partner with you to provide strategic advice and comprehensive services to help you meet your personal and professional goals. Our team members work in unison to offer highly specialized guidance to bring peace of mind and a path to success in business and life. We are trusted advisors for your future.
What first inspired you to get into your line of work? And what motivates you to do the work you do still today?
As I look back over my life, I believe that becoming a CPA was really not my choice – it was God's choice for me. As the fourth of seven children, I was the first in my family to graduate from college. After starting out as an English major for four quarters at U.C., events occurred which guided me to switch to business college, select accounting as a major, and enter the co-op program. A chance meeting at lunch with an upperclassman who I had never known before, led me to co-op with a CPA firm. The rest, as they say, is history. In a million years, I could never have planned that out any better.
How did you come to faith in Christ?
My parents provided me and my siblings with an incredible foundation for my faith life. Having sacrificed much so that we could all attend Catholic grade school and high school, they were models of what it really means to live the life to which Christ calls us. My life as a Catholic today continues to nourish and strengthen my faith in Christ.
How does your faith impact the way you do business?
When you go to work each day knowing that whomever you serve that day (client, co-worker, or vendor), you are really serving the Lord, it affects HOW you go about doing that. Am I just trying to generate a profit for the company, or am I really interested in serving that client, or co-worker with an upbeat spirit and to the best of my God-given abilities? I approach each assignment and each encounter with someone as an opportunity to serve our Lord. That is how my faith impacts all of my life – business and otherwise.
What ministry/cause do you champion and why?
Terry Grear is a person I met when I was a co-op at a national CPA practice. I have been blessed to have worked for him and with him — first as Grear & Company and now ScrogginsGrear — for the last 23 years.
He encouraged me to join a Christian networking group back in 2006 because it was just a natural extension of an idea he had been promoting ever since he owned his own CPA practice — the idea that we do not have to be ordained clergy to be ministers — WE ARE MINISTERS IN THE MARKETPLACE.
Consequently, one of the many causes I champion today is the Christian networking group – Marketplace Christians Making Connections (MC2 for short). While the organization is a networking group helping to promote business with our members, the overarching purpose during our meetings is to encourage us to live out our Christian faith as we serve our clients each day. I have been encouraged by the faith of the women and men who attend, and how they live out Christ's calling especially in their businesses each day.