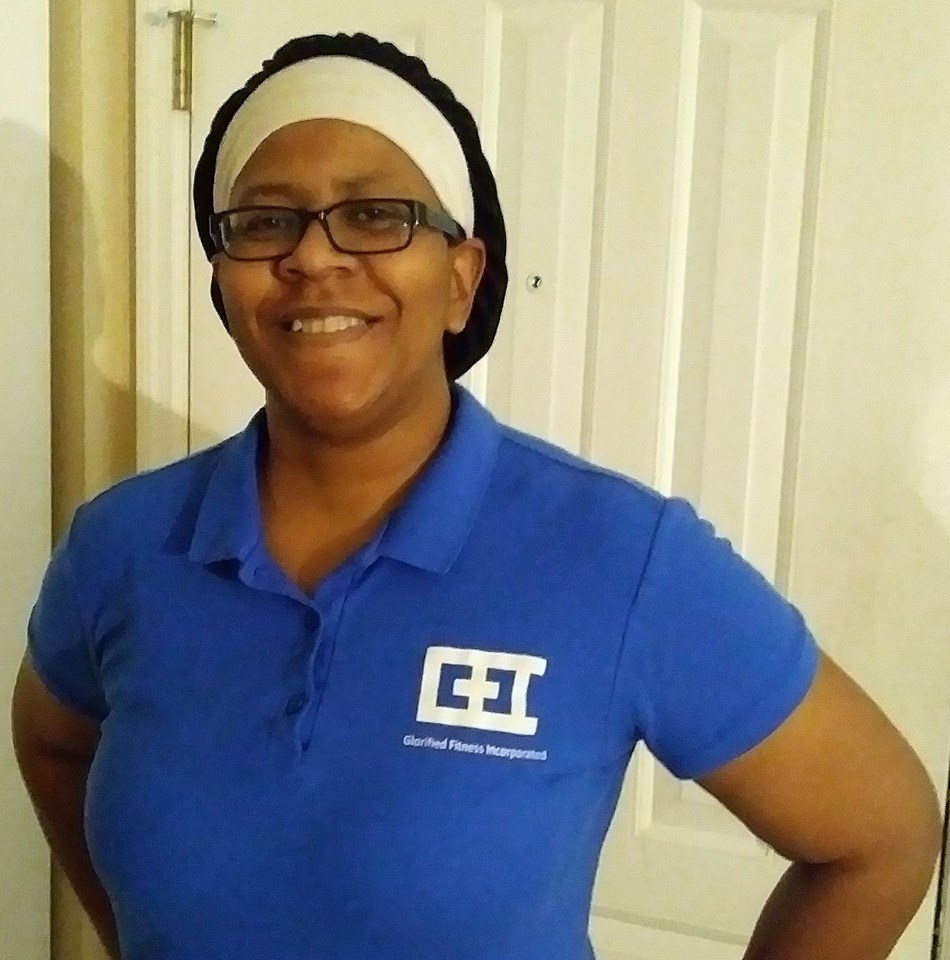 Business Name: Glorified Fitness Incorporated
Contact Name: Sherry Mitchell, owner
Business Address:
2703 Northland Plaza Dr, Columbus, OH 43231
Website: http://glorifiedfitness.com
Business Phone: 614-942-6014
Business Description:
Glorified Fitness Inc (GFI) is a community focused, faith-based, Fitness & Learning Center that uses up-beat Christian & Gospel music to inspire, encourage, and motivate you to REACH THE UNREACHABLE in your physical, mental, and spiritual fitness. We are taking a holistic approach to fitness that targets the Body, Mind, and Spirit. GFI has cardio and strength training equipment, group exercise, and personal training for Physical fitness needs, academic tutoring for K-12 and beyond for Mental fitness needs, inspirational music and motivational wall messages for Spiritual fitness needs, and full-body massages to relax sore muscles after a good workout, or just to relieve everyday stress. We believe that success in this life requires a spiritual component, so we are turning typical fitness into Glorified Fitness. When your spirit is lifted, you can Glorify God in your efforts to get healthy.
What first inspired you to get into your line of work? And what motivates you to do the work you do still today?
God gave me a vision in 2011 to build a fitness center for His people. At the time, I was not fully committed to my faith walk, but God reminded me in 2017 that His work must be done. As a result, I left a career in IT after 30 years to fulfill the vision God had entrusted me with and He has been with me every step of the way. I just want to be obedient and please Him with my efforts to prepare His people for Kingdom Business by getting them more healthy.
How did you come to faith in Christ?
I remember being in church with my grandparents when I was little, so that stayed with me. God's Word is true when it says in Proverbs 22:6, "Train up a child in the way he should go: and when he is old, he will not depart from it." I learned at a very young age that God is real and that He is my Creator. However, I had to submit myself multiple times before I finally made a true commitment. When I prayed the prayer to be REAL in my faith walk, that is when things started to change. Without it, I would not have survived the loss of my son when he was 18 years old. I thank God daily for just another chance to please Him.
How does your faith impact the way you do business?
I recognize that without my faith in God, I have no business. The core of my business is about glorifying God. Everything I do is centered around giving God the Glory, which is why it is named Glorified Fitness Incorporated. I am Incorporating God's Glory into the Fitness efforts of myself, my staff, and my customers. People think they cannot reach God or reach the destination that God has predestinated for them, but GFI is here to let them know that they can Reach the Unreachable by changing their mindset first and foremost.
What ministry/cause do you champion and why?
GFI wants to be Partners in Ministry with local churches. In order for the Saints of God to be successful in ministry, they need to be physically, mentally, and spiritually healthy. That is why we are taking a holistic approach to fitness. Oftentimes. we cannot complete the work we have been called to do because of health issues. However, we need to be spiritually healthy in order to be successful in our efforts to improve our physical and mental health. Adding the spiritual component also helps students focus better on their schoolwork. As their spirit is uplifted, they feel better about their efforts. We have a partnership with my home church Faithful and True Christian Ministries. The name speaks to our desire to please God. Our Motto is that we are faithful witnesses to a dying world. GFI wants to be a faithful witness in this dying world.